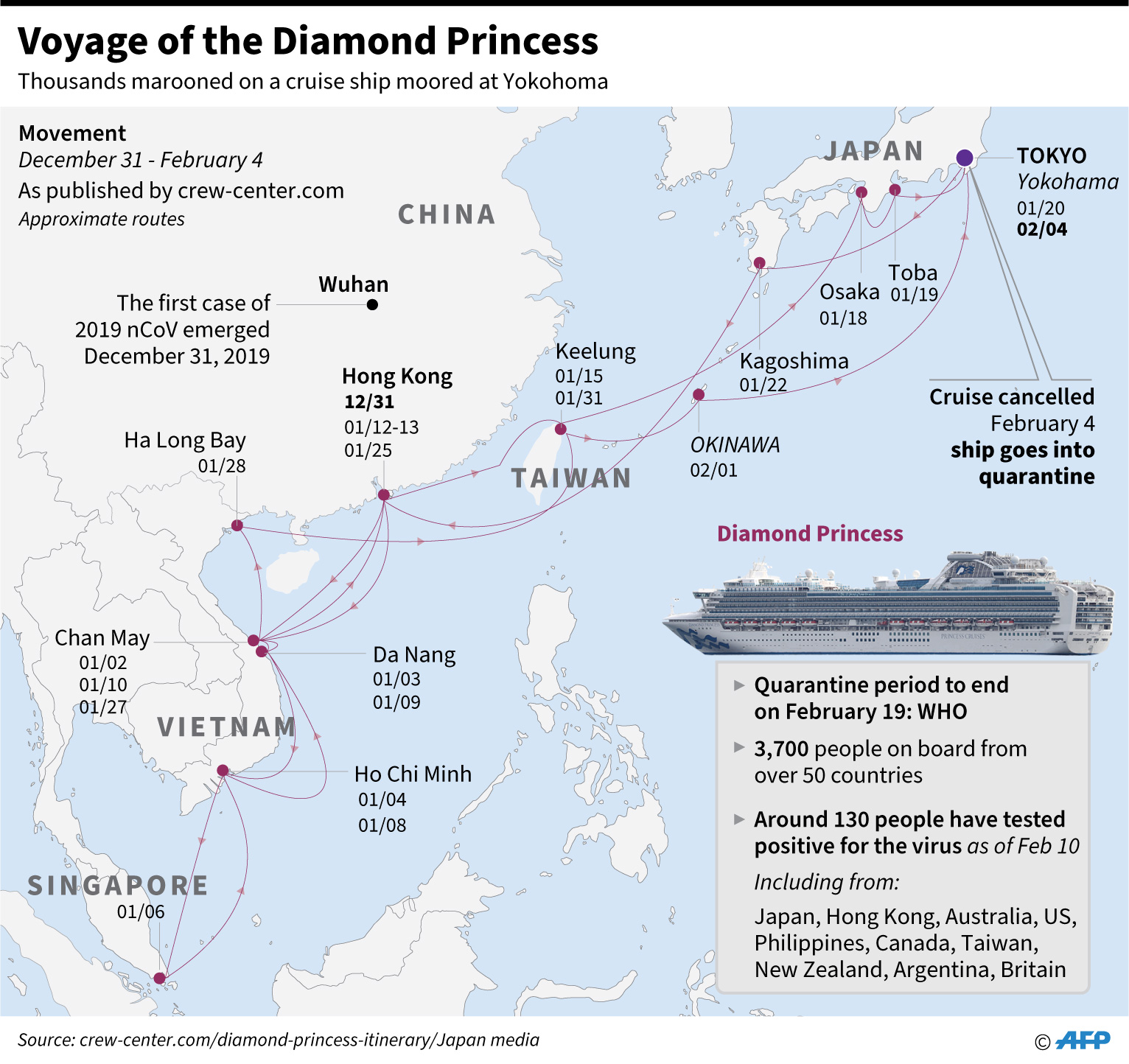 In one set of universes, all the people on the Diamond Princess are enjoying a fabulous cruise. In another set of universes, they are quarantined in a Japanese harbor. In both sets, there are some universes where the only one infected is the 80-year-old man who boarded the cruise ship in Yokohama on Jan. 20th, was on a bus tour with 40 people in Kagoshima on Jan. 23rd, disembarked on Jan. 25th in Hong Kong, and tested positive for the novel coronavirus on Feb. 1st.
Here are the numbers of infected to date:
There are many universes where the 80-year-old who first tested positive was not the only one infected of the over 3700 people on the cruise ship. To date, less than 10% of the passengers on the ship have been tested for the presence of the coronavirus. It appears we are in a universe where the Diamond Princess is being used to test assumptions about the spread of the coronavirus in a somewhat controlled setting.